Thar Rent in Goa | Open Jeep on Rent in Goa
Mahindra Thar on Rent in Goa Starting from Rs 1700/- 24 hrs.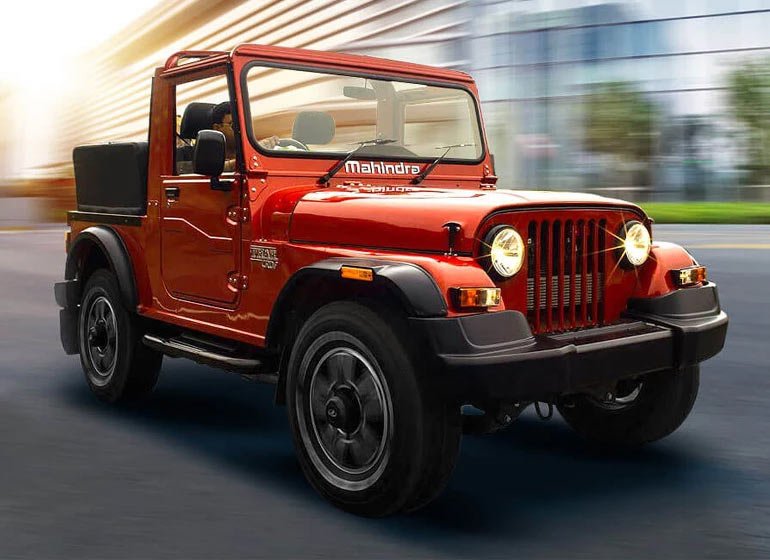 The Jeep (Thar) hire in Goa is an extraordinary way to roam around North and South Goa to explore the beauty in an open jeep on rent in goa. The jeep hire in goa prices are not so high and you can easily get a jeep at a very reasonable rate (negotiation applicable) in which you can enjoy the astonishing jeep ride in all over Goa.
Starting From Rs. 1700/-
Things to remember:
A deposit of Rs 2000 or less (advance) is must at the beginning of the rent.

The Customer should be 18+ years old as per Indian law.

Valid four-wheeler Driving License, with Government IDs like Aadhar or Pan Card is a must.

The vehicle has to be returned in the same duration mentioned.

It's advisable to record the video (how to make car video) of vehicle from all over, outside to inside. It's mostly happened, at the time of return, the vendor insist you that the scratches, if any, is made by you. So if you have recorded video, u can show him that this was old. Send the recorded video immediately to the vendor in its WhatsApp on booking.

Late return of the vehicle will lead to a penalty, some time vendor asks for full day charge, so be careful.
Avoid to run Thar on Sea Sand, it chokes the engine, and you may pay heavy compensation.
Gudup Sudup is a third party website. Gudup Sudup will not be liable for any dispute arising out of the rental between customer and vendor.
Things To Carry while Thar rent in Goa
– Driving License
– Government ID Card
Some of the cheapest Thar provider: